Printed Pillow Packs
We create custom printed, bespoke pillow boxes – with their sleek design, pillow boxes make ideal packaging solutions for gifts, confectionary, cosmetics, samples and other small items.
With a range of card stocks, sizes and finishing options available, and an optional artwork design service, we'll be sure to meet any requirements that you have.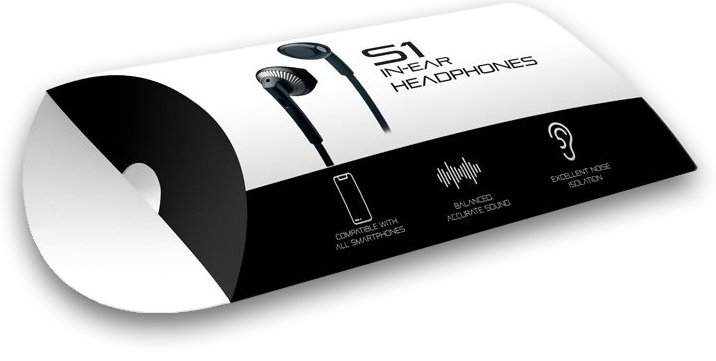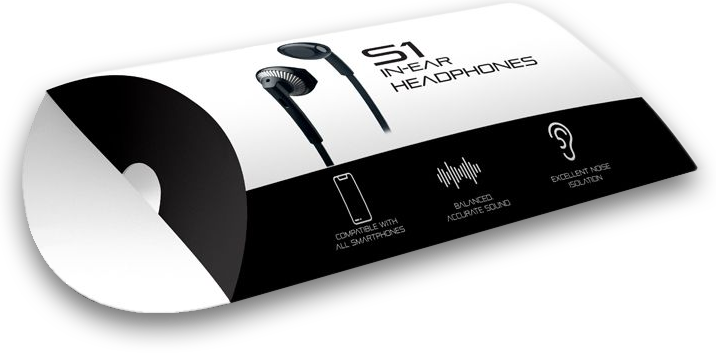 Box Sizes
Large or small?

Whatever pillow pack size you're looking for, we've got you covered. You can create your own custom size pillow pack or choose one of our pre-set sizes.
Use the Custom Pillow Pack Generator to create your own size and download the template. Calculate your Printed Pillow Pack price here!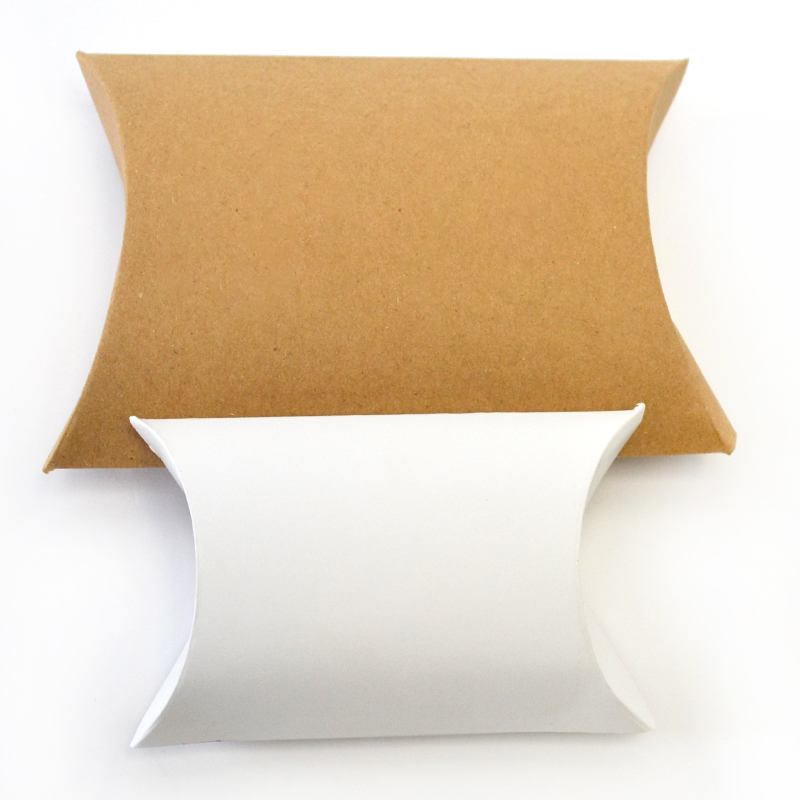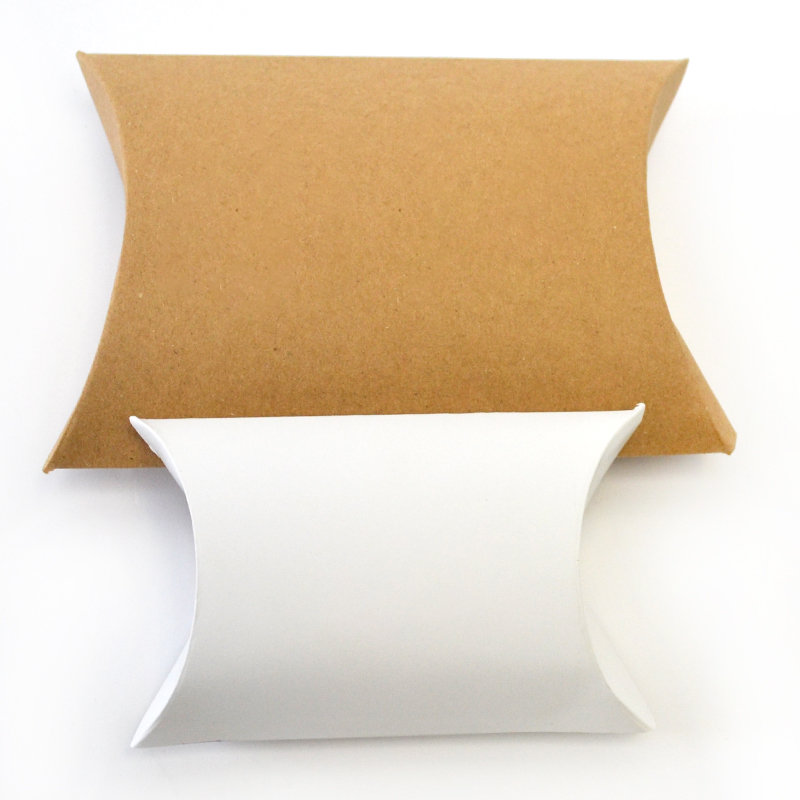 Simply download our free templates to get started! All of our pillow packs are available in a wide range of materials with a variety of finishing options.
Custom Pillow Pack Generator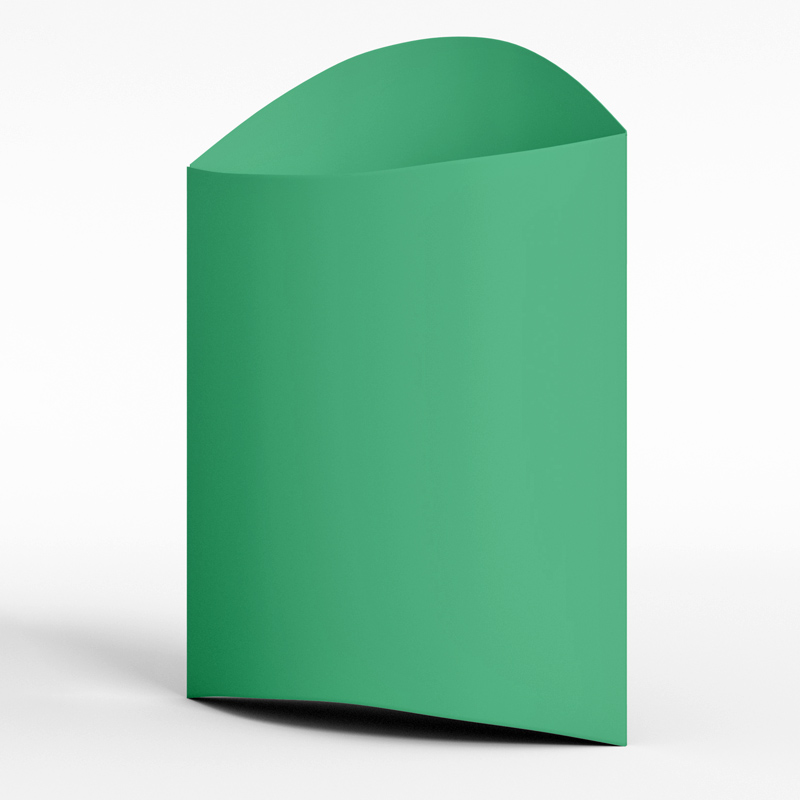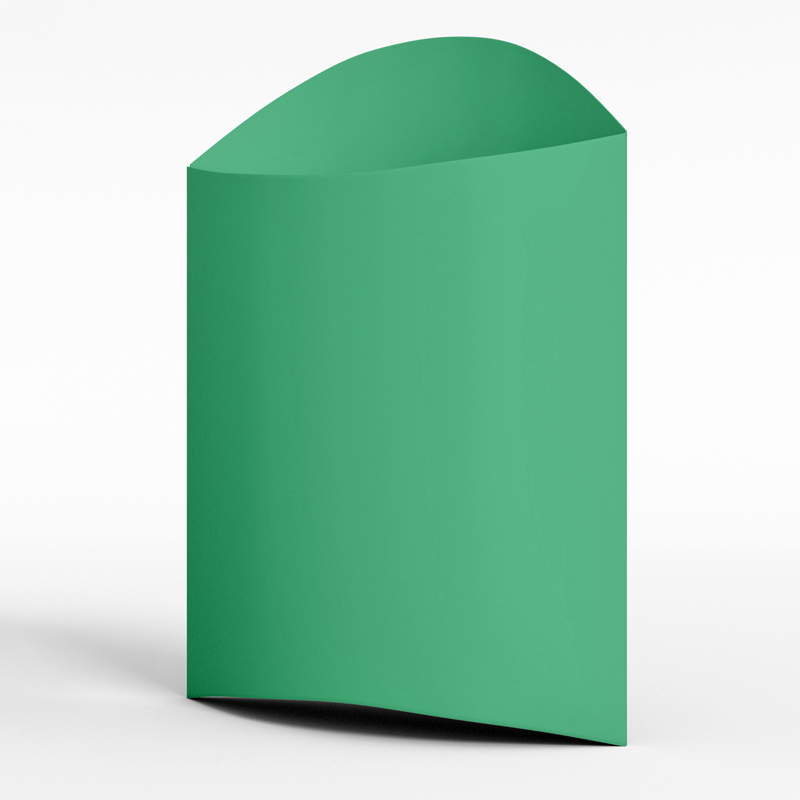 Looking for high-quality pillow boxes without the printing costs? Our pillow boxes are supplied without printing and produced on 240gsm or 300gsm uncoated card in a range of attractive colours.
Uncoated Coloured (240gsm):
Ice White
Cream
Canary
Intensive Yellow
Sky Blue
Intensive Blue
Green
Billiard Green
Tangerine
Intensive Red
Pink
Premium Uncoated Coloured (300gsm):
Black
Blueberry
Bordeaux
Celestial Blue
Cerise
Cherry
Cobalt Blue
Cream Vellum
Daffodil
Dark Green
Dark Grey
Deep Blue
Emerald Green
Gold
Ivory
Jade
Lilac
Lime Green
Maize
Marine Blue
Navy Blue
Orange
Pink
Purple
Raspberry
Red
Silver Grey
Light Yellow
Tangerine
Violet
White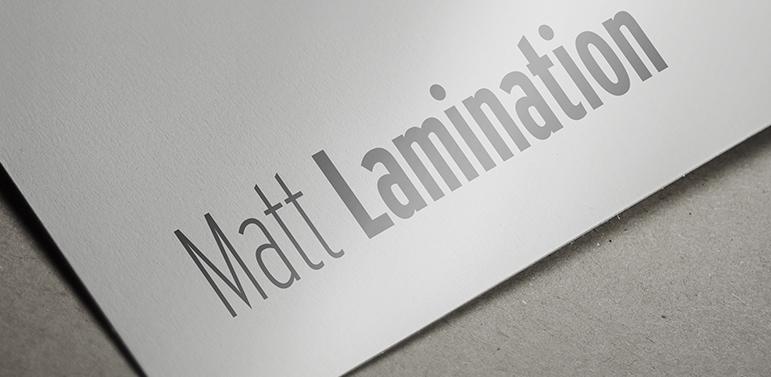 Lamination
Add lamination for increased durability and an enhanced apperance.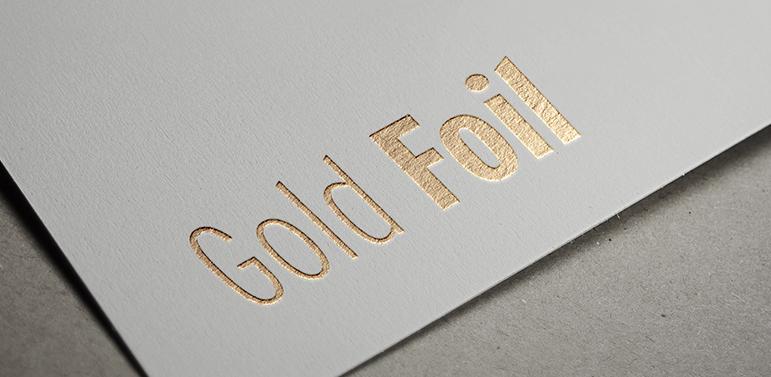 Foiling
Make your design shine with elegant foil detailing. Choose from silver or gold.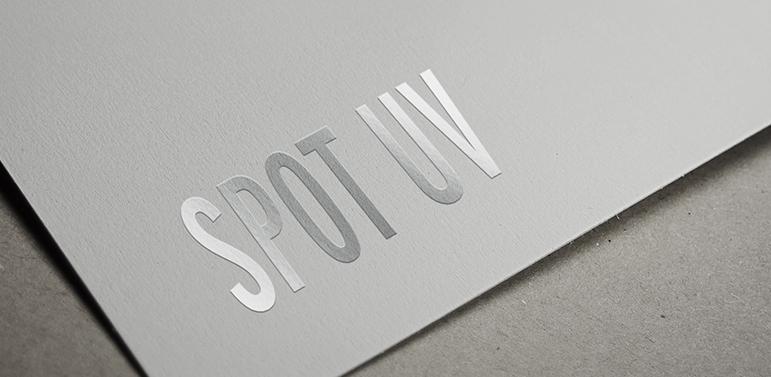 Spot UV
Create an eye-catching contrasting look to your pillow packs and add Spot UV.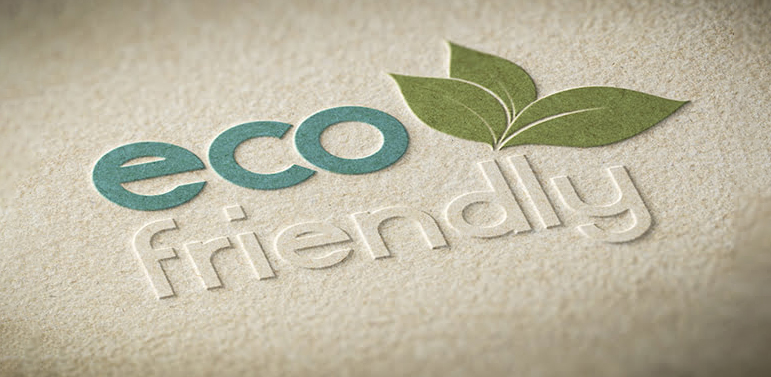 Embossing/Debossing
Attract attention by adding a raised or recessed textured area to your pillow packs.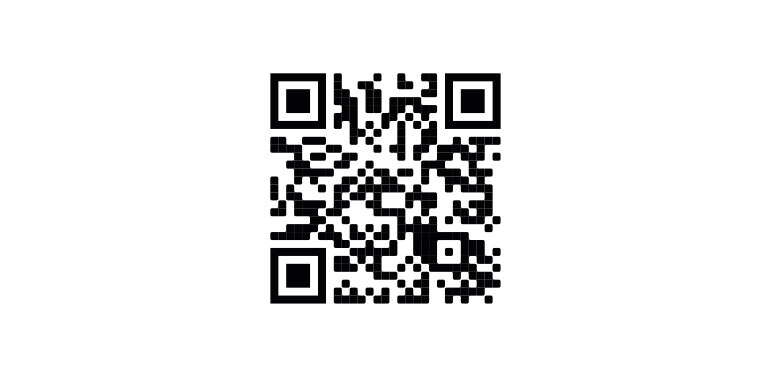 QR Code Printing
Add your QR code to direct customers directly to your socials and website.
Bespoke Pillow Packs
Sleek and sophisticated, yet cute and quirky, these cardstock boxes make for an eye-catching packaging choice thanks to their unique curved 'pillow' design.
The attractive form also holds the oval-shaped flats at either end of the box firmly sealed until the recipient folds them open: keeping your products safe during postage.
The boxes are fully resealable, by folding the flaps back to their original position, which is perfect for gifts – you can check your product and reseal, ready for the lucky giftee! Pillow boxes are perfect for all sorts of products, including jewellery, toiletries, confectionery, Christmas and Valentine's Day presents, plus much more!
Whether you're an independent boutique retailer, a nationwide store chain or a commercial enterprise looking to connect with conference attendees or existing customers, these boxes offer a hugely versatile packaging solution.
PrintedPillowPacks.co.uk provides a completely bespoke pillow box printing service, enabling you to order your own personalised boxes with your unique company logo and visual branding.
However, customisation options don't stop at just artwork! You're also free to select your size, materials, card colours, finishing options and much, much more – all at highly competitive prices! And if designing your own artwork isn't your thing, don't worry – our in-house graphic designers can take care of it all for you, with one of our Design Services.
Design Service
We offer a low cost, fixed price graphic design service. Our team of designers can create a bespoke, high-quality design to your requirements. More details can be found on our Artwork Design Services page. 
Supplying Artwork 
We can print pillow packs with your own, custom design. Take a look at our Artwork Setup Guide to ensure your artwork is of the best quality for your sleeve packaging.
Why use us?
As a leading supplier of printed Pillow Packs in the UK, we do not compromise on quality. All our printing is carried out in house on our own machines so we are in control of turnaround times and printing standards. We offer fast, free delivery and with over 30 years' experience, we can offer helpful advice throughout!